LET'S GET OFF
THE BENCH
AND SHOW YOU

MY WORK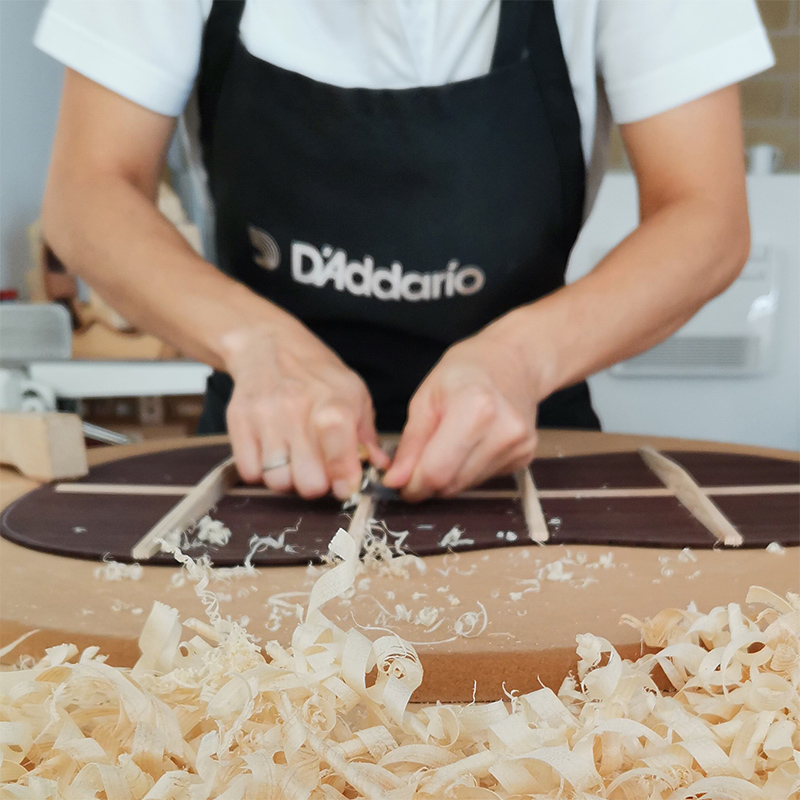 From the tree to my workshop passing only through the sawmill!
In my work, wood plays a fundamental role and I start working it from the rough table.
I personally go to sawmills and suppliers to select the best wood; I also buy whole trunks or parts of them that I have sawn and seasoned for years before using them.
I carefully combine the woods and work them to achieve balanced, responsive and full sounding guitars.
Does your guitar no longer sound as good as when you bought it? Is it time to do a setup? Does your bass have killer action? Contact me
 and make an appointment!
It is the place where I spend most of the day and the place that relaxes me at the same time.
From 2021 I moved to a larger, brighter, more welcoming workshop, with a space dedicated to storing wood and one exclusively for testing instruments.
Copyright © 2023 Noemi Guitars
Noemi Guitars di Noemi Schembri
Via Crevada, 8 – 31058 Crevada di Susegana (TV) – ITALY
VAT N. 04789890268